The organizers at cypress mountain seemed a bit disorganized yesterday.  You could see there was a plan, but either people were not following the plan or the plan set out was not working.
First off, to get to Cypress Mountain, everyone is required to buy a bus ticket. There are three departure areas, and I chose to leave from Lonsdale Quay.  To get there, I took the Canada Line from Richmond and then the sea bus.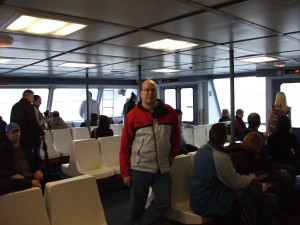 I got my bus tickets in advance as was recommended.  When I showed up at the departure area 15 min ahead of schedule, there was a long line.  Each ticket had a departure time, but that was ignored by the organizers and people just queued in the order they arrived.
Once at the start of the line, one of the volunteers counted off the number of people to get on a bus, but then they split us up and put some of us on the last bus.   The bus was then declared "full" and off we went, never mind the hordes still standing in line.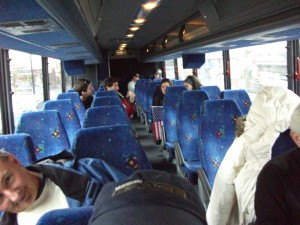 Once getting to Cypress, there was the required security check.  Things here went well as compared to the day before at BC Place.
More to come in the next post…